Strain Review: Chapo's Biscotti by Kush Rush Exotics
CHAPO'S BISCOTTI
Indica – ~27.6% THC
By: @kushrush_exotics @uncle_kush408
Via: @24k_exotics
Lineage/Genetics: Biscotti
Original Breeder/Grower: Kush Rush Exotics
Chapo's Biscotti Strain Review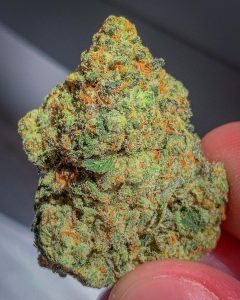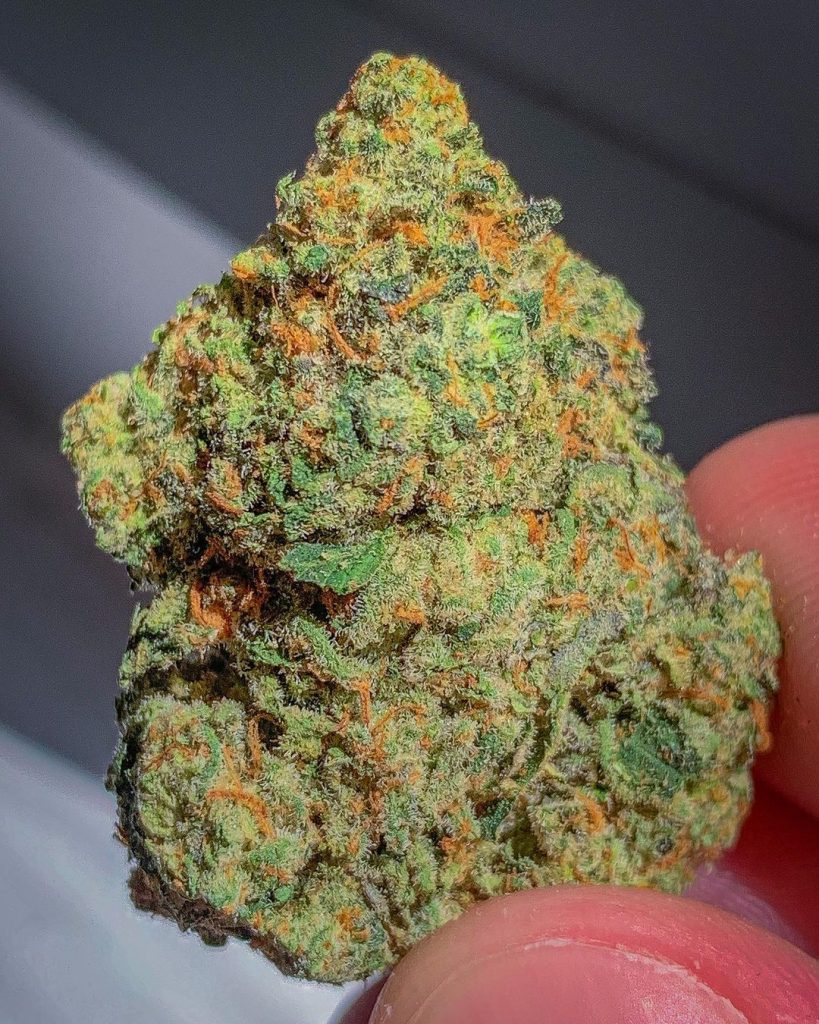 Chapo's Biscotti runs the whole spectrum of greens, from pistachio to pear. In the light, the tips of these buds tint a muted grape jam and almost a light shade of blue. The true visual potency of Chapo however lies in the pistils, with eye-popping tangerine colored groupings. However, it's the overall dexterity of these buds which seal the deal for me. Sticky and mildly resinous to the touch, these buds were clearly grown with love, and are ideal for a hand grind and a smooth, even burn on the j.
Chapo's Biscotti reeks with a pungent, semi-sweet hashy cream. The terps on this cut are absolutely dialed in, and the strain honestly smells like a Biscotti concentrate when freshly ground up and ready to smoke. Lighting Chapo up, the inhale possesses an earthy, spice filled cookie/ biscuit flavor with a heavy dose of gas. A little sweeter and more of a 'dessert' like pallet than other Biscotti strains on the initial inhale, but the exhale is best defined by a smooth, buttery fuel.
The smoke may be smooth, but Chapo's Biscotti's the initial effects are anything but. Chapo is the type of bud that makes you have that slight tickle and cough on most inhales indicating the onset of instantaneous effects. Chapo's Biscotti is no different, a quick bowl or a few pulls of the j will provide a formidable smack right to the middle of the forehead and 'third eye'. I found my thoughts and motivations to be swept away by this Indica dominant high, replaced by a dreamy cerebral head lock and stone. True to the Biscotti name, the body high equally effective, sealing the deal with a subtle body-loosening effect, draining away the day's mileage.
Big thanks to @24k_exotics and the Kush Rush Team. Chapo's Biscotti is the real deal and some real ⛽️, not to mention the strain has my new favorite Mylar bag of 2020 🤣🤣.
#Budfinder
•
•
•
•
#dcbud #dc420 #420 #dcweed #mdweed #stoner #marijuana #dccannabisculture#strainfinder #thc #dccannabis #dcdabbers #puffpuffpass #dopesmoke #dmv420 #topshelf #stoner #whiteashonly #cleanmeds #i71 #kushrush #kushrushflower #chaposbiscotti
Advertisements