Strain Review: Dreamsicle Gelato by Jelly Cannabis Co.
Dreamsicle Gelato (Genetics unknown) from @jellycannabiscocali @officialmaadcircle via @fritz_philly
Lineage/Genetics: Unknown
Original Breeder: Jelly Cannabis Co.
Grower: Jelly Cannabis Co.
Dreamsicle Gelato Strain Review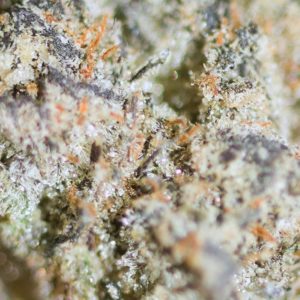 Back with more Jelly.
I finally got my hands on this Dreamsicle Gelato. The first thing I notice is a earthy yet sharpie scent like undertone from a gelato. I want to say 33 but to be safe don't quote me. There are sweeter notes as you continue to bury your nose in the bag, however they are more pronounced while smoking. As you inhale there is a bright earthy element to the flavor which could almost be mistaken for citrusy, but it is quickly dominated by the sweet gassy cream which does almost translate to a orange dreamsicle essence like flavor.
The Dreamsicle Gelato is nicely cured and I noticed it to be a bit drier than normal from how Jelly usually seems to have it. Maybe a packing or storage related difference, but I have no complaints about it. The trim on these bad boys is beautiful and thanks to my new lens you can see the trichomes standing tall and shining bright. Definitely one of the more unique crosses I have had from jelly, and I am looking forward to trying even more.
This review among others can also be found at BigWhiteAsh.com
#cannabis #cannabiscommunity #nugshot #nugshots #weedporn #trichomes #BigWhiteAsh #MerryChristmas
Advertisements