Strain Review: El Pengo by Peng Man Farmz
'El Pengo' / 🌈⛽️
Original Breeder: Sour Genetics
Grower: Peng Man Farmz
Terpene Profile: Unknown
El Pengo Cannabis Cultivar (Strain) Review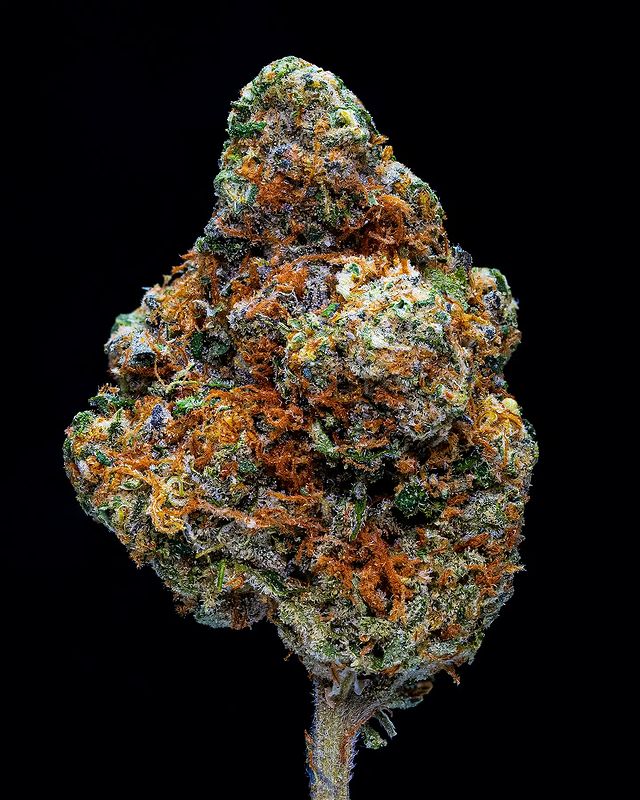 Good evening and a very happy Friday-Highday to all you lovely folks out there! I hope everyones week has gone well and that you're all staying blessed and baked ✌🏻 Today we have a delicious bit of bud that was grown and sent over to me by @pass_me_the_gas – 'El Pengo'. Originally bred by @sourgenetics_ and now part of the @peng_man_farmz stable – this hybrid flower is a cross adored by many for its near perfect marriage of sweet and fruity Z terps to the more deep, dank gassy terps… A match made in heaven!
Straight away after taking one of the buds out the pot I was whacked by a very strong gassy aroma; a super dank and musty base with some light overtones of Zkittlez sweetness. After grinding up the nugs a very pronounced note of Earthy butane became noticeable – very loud and full of depth with those same overlying juicy Zkittlez terps. The sweet fruitiness of the Z-Cube genetics here alongside those dank diesel drenched ones from the El Chapo paired in such a way that it almost reminded me of a sweeter, more gassy GSC cut.
The dry pull on this flower gave off some strong medicinal-type herbal qualities amongst the prominent gas notes. This also had a sightly fruity edge to it with a hint of aniseed in the mix. After sparking up my joint I quickly found my palate getting covered with very well expressed notes of that same dank gassiness but now with a rather Z terp-dominant overtone of fruity sweetness. This maintained nicely as the joint burned on, eventually giving way to a moderately herbaceous and piney undertone; rounding off those bright and candy-like notes from the Z-Cube nicely.
The effects of this one came on fast, starting off at first with a mild cerebral buzz that had me feeling slightly dazed but still able to maintain focus. Slowly but surely a nice relaxing body high came into play in parallel to these heady effects; washing over me calmly and leaving me feeling a little bit sedated and with a general uplifting sensation to my mood.
This I found to be a good smoke of choice for either day or nighttime sessions, however I'd warn those more amateur smokers amongst you to perhaps take it easy on this one if you have things to get on with as it may slow you down!
All in all I found this to be a pretty fantastic pheno at showcasing a slightly more Z terp leaning example of 'El Zapo' – not overly saturating or overshadowing the power and the beauty of the OG genetics but rather accenting them with great character instead.
For those of you who've had the pleasure of smoking 'El Zapo' but are interested in seeing more of a Zkittlez-heavy take on it then look no further as this one ticks all the right boxes! 👏🏻🔥
🧬 @sourgenetics_ / @peng_man_farmz 🌱 @pass_me_the_gas #elpengo #pengmanfarms #passmethegas #sourgenetics #budshots #nugshots #macrophotography #cannabis #weed #cannabiscommunity #trichomes #420 #cannabisculture #weedstagram420 #cannabisphotography #weedpics #weedporn #premiumflower #nugshot #macroweed #nugmag #nugporn #weedworldmagazine #hightimesmagazine #skunkmagazine #leafly #weedmaps #macrocannabisphotography #thebudstudio
Advertisements