Strain Review: Elephant Ears 2 by Eastwood Gardens
I'm out here in bum fuck Lake Oswego dogsitting for the weekend. I swear the people out here can smell broke on you. No dispensary having asses. Anyway, it's time to review Elephant Ears again but this time it's Elephant Ears 2.
Lineage/Genetics: Dogwalker OG x Grease Monkey
Original Breeder: Eastwood Gardens
Grower: Eastwood Gardens
Dispensary: Treehouse Collective
Elephant Ears 2 Strain Review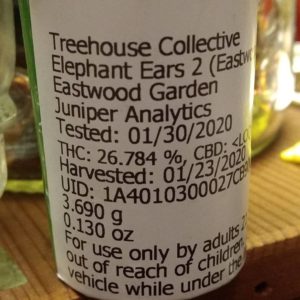 @eastwood_gardens_pdx was one of my favourite farms years ago before they shut down, and I still think their weed is a cut above 90% of a very congested market. They're taking off in a very deserved way, and their early stickers occupy a beloved space on my mini fridge.
The Ears are just a noxious mix of gas and chemicals. That doesn't sound good, but it is. The high hits you right in the face. It's stoney, but not something you couldn't function on if you wanted to be insanely blazed for something fun. Smoke it when you find it anywhere, but especially get it at @thc.pdx, because you can't beat the original.
.
.
.
#elephantears #weedreviews #strainreview #strainreviews #OMMP #420review #pdxweed #portlandweedreviews #420lifestyle #Medicate #medicalmarijuana #highgrade #weedstagram420 #highsociety #wedontsmokethesame #cannabisreviews #justblazeig #cannabiscommunity #weshouldsmoke #portlandcannabiscommunity #pdxcannabiscommunity