Strain Review: Gary Payton by Cookies California
Strain: Gary Payton
Indica or Sativa: 50/50 Hybrid
Original Breeder: Powerzzzup Genetics
Grower: Cookies California
Dispensary: Cookies Melrose
Cookies Gary Payton Strain Review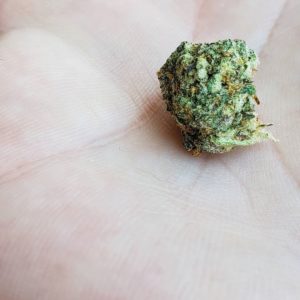 Who: Cookies x Powerzzzup
Aroma: Sweet, Herbal, a little Funk
Taste: Lavender, Floral, Ginseng, slight U.K. Cheese funk, tinge of gas.
Feeling: Definitely a middle-of-the-road cross. Bit of head, bit of body.
Overall: I was expecting a lot more from this hyped-up strain. At 25% THC & under 2% CBD it seems on par, but this one was a big miss for me. Personally, the flavor reminded me a bit too much of perfume. It was certainly unique, but I'm just glad that I only bought a gram.
The Fire Scale: 5/10 🔥🔥🔥🔥🔥
#cookies #420 #losangeles #thefirescale #fire #cannabis