Strain Review: Ice Cream Cake by Georgetown Flavors
ICE CREAM CAKE by Georgetown Flavors
By @islandboyzexotics_official1
via @georgetownflavors.rep
Lineage/Genetics: Gelato 33 x Wedding Cake
Original Breeder: Seed Junky Genetics
Grower: Georgetown Flavors
Georgetown Flavors Ice Cream Cake Strain Review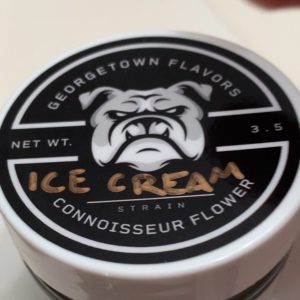 Look: This batch of Ice Cream Cake is stunning. Cosmic purple buds ooze sugary crystals, and parse forest green patches, and pumpkin orange pistils pepper throughout. Breaking the buds apart reveals a striking creamy purple interior with a glaze of strictly trichomes.
Smell: First whaffs are extremely nutty, with noticeable pine and kush intertwined. A pleasant "sweet" candy-esque overtone linger in the nostrils.
Taste: Ice Cream Cake boasts a complex, and deliciously intoxicating flavor. As advertised by its smell, ICC has a nutty-sweet and creamy fuel flavor, with notes of vanilla and spice.
Effect: Ice Cream Cake is cerebral indica, with a fast-acting, uplifting head change which may help improve even the worst of moods. Perhaps it's the mindset, but the ensuing body high rolls down head to toe with an alleviating body buzz. Couch lock and relaxation maximized.
#Budfinder
•
•
•
#dcbud #dc420 #420 #dcweed #stoner #marijuana #legalizedweed #dccannabisculture #budtender #strainfinder #thc #dcgrown #dcgrowers #cannabisdaily #dccannabis #dcdabbers #dcedibles #puffpuffpass #dcnightlife #dmv420 #topshelf #devilslettuce #stoner #whiteashonly #cleanmeds #icecreamcake