Strain Review: Lemon Skunk by Pacific Reserve
Who ran over a Lemon Skunk #lemonskunk last week? (Me!)
Lineage/Genetics: Citrus Skunk x Skunk #1
Indica or Sativa: Sativa dominant Hybrid
Original Breeder: DNA Genetics
Grower: Pacific Reserve
Lemon Skunk Strain Review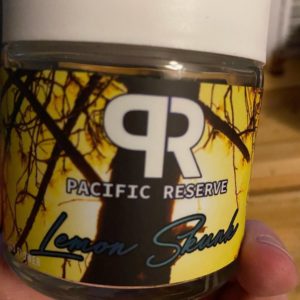 @pacificreserve dropped a fan favorite at the club and I had to try it out. Opened the container and boom, citrus Sour on the nose with the classic musky skunk scent. Light green buds with sprites of darker green leaf. Touching down for bong loading, Nugs fall apart on breakdown, tons of lemon zest, lime, and sour D vibes instantly fill the room.
Fingers for sure on this one as a grinder would kief this one instantly. I'm thinking about adding a tiny lemon slice to the jar to rehydrate throughout the week, (disclaimer: I did not add lemon slice and the weed stayed tasty last week).
There was a slight hit of resin on the inhale with a relaxing exhale. I was a bit surprised by that given the bud was on the dryer side, but it happens. 😤 all in all a decent pick up. Not my favorite from them but def worth the price point and the high was mild in comparison to the other strains they put out.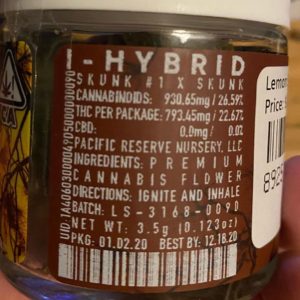 Peep the photos from Snow Bunny. That was more Mendo and GSC so different parents all together. This weed came in just around 22%
#THC #cannabiscommunity #cannabisreviews #weed #weedreviews #norcal #sacramento #norcal420 #yee
Advertisements