Strain Review: Leyendaz by Don Merfo's Exoticz
Im going, going, back, back, to Cali, Cali, at least for some of that fine Cali weed brought to you by the homie @loganlocal47. Today we have two of the hottest mylar bags of the year head to head with @realdonmerfos Leyendas(Legend in Spanish) and @dubz_garden and @la_coz_ Coconut Horcata.
Lineage/Genetics: Unknown
Original Breeder: Unknown
Grower: Don Merfos Exoticz
Terpene Profile: Unknown
Leyendas Cannabis Cultivar (Strain) Review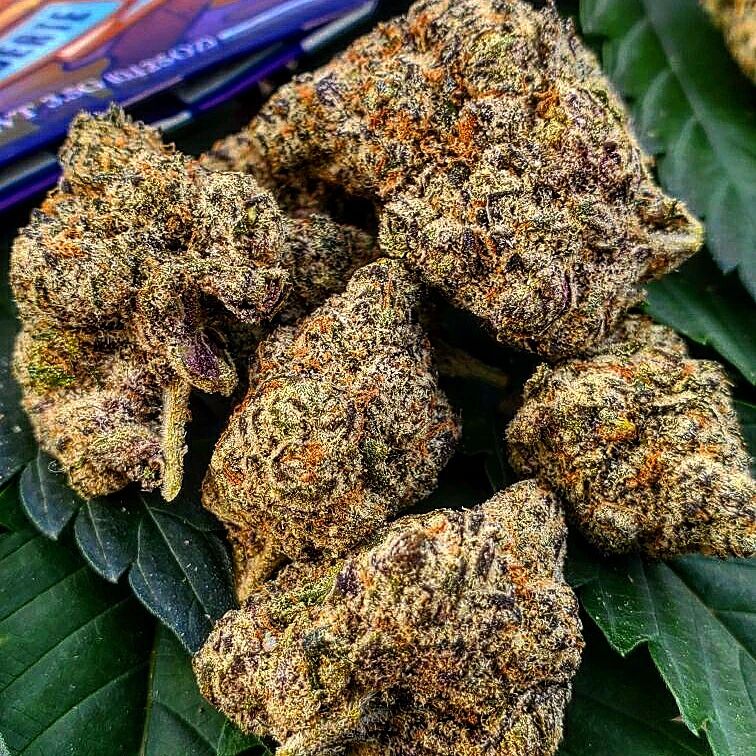 LY- Unknown genetics but has flavor of OG(Legend OG??) crossed with Runtz similar to Obama Runtz.
Bag Appeal
LY- Mix of dark almost black forest greens, tangerine pistils, and long stalked harvest wheat trichomes. Cure is dry and breaks down to sandy gritty crumbles with violet centers. 22/25
Aroma
LY- Burnt rubber, Runtz candy gas, nilla wafers, and skunky OG. 22/25
Flavor/Burn
LY- Sweet sugar candy, marzipan, agave, rubber eraser, mix of Runtz and OG Kush flavors are balanced leading to depth of flavors. Dry pull of black licorice/rubber patch gas that burns down to bone white ash and immediate heavy drip. 24/25
High
LY- Eyelids heavy after a few puffs, couch locked vibes, instant full body relaxation that last 90 min. 24/25
Overall
LY- 92 Points
#weedadvocate #loganlocal #leyendaz #coconuthorcata #donmerfos #dubzgarden
Advertisements