Strain Review: Lilac Cookies BX2 by Ethos Genetics
Lilac Cookies BX2 🍊🌷🍪🥛⛽️ (Lilac Diesel X Forum cut Cookies) X (Mandarin Cookies X Lilac Diesel BX3). Bred by @ethoscolin & grown in living soil with LEDs.
Lineage/Genetics: (Lilac Diesel x Forum cut Cookies) x (Mandarin Cookies x Lilac Diesel BX3)
Original Breeder: Ethos Genetics
Lilac Cookies BX2 Strain Review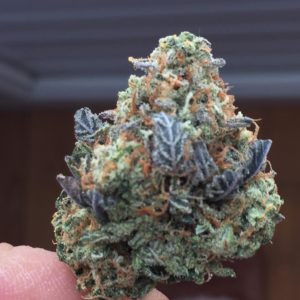 First time sampling some Ethos genetics strains & i must say his work does not disappoint 😊
–
–
Cookies is an all time favorite of mine & this phenotype of Lilac is clearly representing it in the terps & nug structure territories. The nose is musky, creamy, almond-ish like & with a unique floral/citrusy twist that makes the overall terps easily distinguishable against pure classic cookie cut 😉.
–
–
When vaped in my #woodscents it tastes almost exactly like it smells 😃 It even allows me to experience some milky/cheesiness flavors that the nose is suggesting when taking a huge whiff out of the jar. –
–
The head change comes on slowly, starts with euphoric & cerebral components 🚀 then leaves you utterly relaxed with your eyes closing & opening constantly 😴. Strong cookie rollercoaster I must say !
–
–
Next review will be the 10th Planet. Stay tuned fam !
–
–
#strainreview #lilaccookiesbx2 #ethosgenetics #ethoscolin #cannabiscommunity #cannabisculture #420 #weedporn #weed
French cannabis lover, that became hooked when first growing OG & Haze in high school.
Advertisements