Strain Review: Longs Peak Blue by Rare Dankness Seeds
Longs Peak Blue 💙// THC 18.85%
Lineage/Genetics: Blueberry x Rare Dankness #1
Original Breeder: Rare Dankness Seeds
Longs Peak Blue Strain Review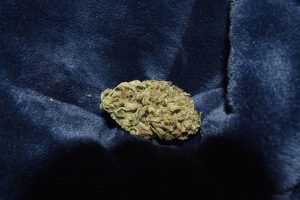 Indica Dominant Hybrid
Long Peak Blue is a strain best for evening use especially after an intense day, because it will leave you tiered after moderent or high dosage usage. Its definitely weed nap inducing strain.
It can good for microdosing during the day if one has an anxious day.
The strain is great for insomnia and anxiety, while also effective for appetite stimulation and body pains resulting in a relaxed, euphoric high which soon enough will make you tiered.
#stonergirl #cannabiscommunity #cannabis #cannabisculture #cannabispr #weed #marijuana #weedblog #weedlife #weedporn #weedgirls #weedblogger #cannabisenthusiast #420community #420everyday #weeddaily #cannabisbabes #strainoftheday #puffpuffpass #420photography
Advertisements