Strain Review: Milk N Cookies #71 by Fiore Genetics
The Milk N' Cookies #71 Strain
Lineage/Genetics: Forum Cut GSC x 88G13HP
Original Breeder: Boneyard Seeds
Grower: Fiore Genetics
Dispensary: Berner's Merced
Milk N' Cookies #71 Strain Review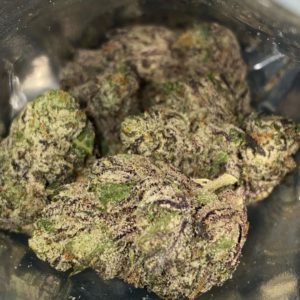 9/10
🥛🍪 by Fioregenetics was definitely a redeemer 💯for the zcube. Nugs were beautiful almost fully purple with little to no orange hairs. In person it looks damn near all purple.
Smell was insane super sweet almost like a candy with cream background to it but for the taste it wasn't so much candy more earthy and sweet cream.
The high was strong in the head as it slowly melts away your body. Very relaxing and calming for the most part.
#fioregenetics #bernersmerced #420 #710 #cookiesorbetter #theredeemer
Advertisements