Strain Review: Semtex by Swingin Mine Works
Semtex 💣 by Swingingmine.
Lineage/Genetics: Unknown
Original Breeder; Unknown
Grower: Swingin Mine Works
Semtex Strain Review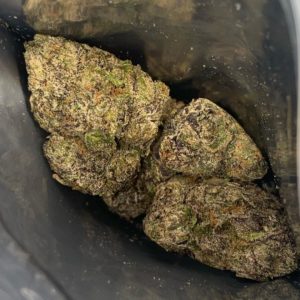 10/10
Definitely the flavor💣. Nice colorful buds some purple and some had little bit more green with little to no orange hairs. Smell was insane very candy like a jolly rancher or life saver hard candy not any particular flavor just that super sweet candy smell. For the taste it was much the same very candy like with a little gassy taste as well.
The High was very joyful in the beginning hitting me in the eyes then about half way through it starts to creep to the rest of my body pretty much putting me more in a relaxed mood. Super dope I'd recommend grabbing this if you could.
#swingingmine #semtex #420 #710 #cookiesorbetter
Advertisements