Strain Review: Now N' Laterz by Flower Child Farms
Now n LaterZ by Smugglers Club.
Lineage/Genetics: Zkittlez x Abula
Original Breeder: Beyond Top Shelf
Grower: Flower Child Farms
Brand: Smuggler's Club
Now N LaterZ Strain Review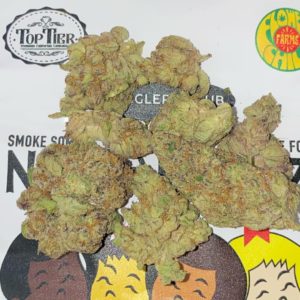 8/10
This got crazy a crazy terp smell with a sweet candy and citrus flavor. Nugs were more fluffy and soft but not squishy still had some dense ness to it.
Mainly light green with a lot of orange hairs and a small amount of purple on a few nugs most were just green though. Smoke was very more citrus with less sweetness and more of a sour exhale.
Still a good flavor. High was a instant hitter to the head and eyes really strong from beginning to end.
#Terp #nownlaterz #thesmugglersclub #flowerchildfarms #zaza #420 #710
Advertisements