Strain Review: SherbMints by The Cure Company x Freeway Rick Ross
SherbMints 8/10 By TheCureCompany/Freeway Ricky.
Original Breeder: The Cure Company x Freeway Rick Ross
Grower: The Cure Company
SherbMints Strain Review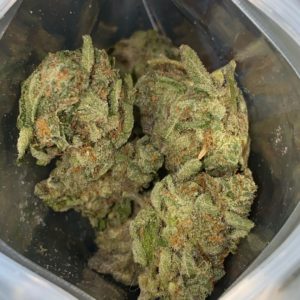 This is some power pack definitely has a punch to it from start to finish. I was interested in this weed primarily because of freeway Ricky aka the Real Rick Ross if u don't know. He did deliver well with this strain very sweet sherbet that had a super strong minty flavor as well.
Nugs were okay I think the trim job could of been way better but it is what it is. Nice breakdown into smaller nugs which I like in my opinion for a longer smoke. For the taste I would say it's way more minty and very minimal on the sherbet.
You can taste the mint from inhale to exhale and even on the aftertaste. High was instant head rush kind of weighing it down as it melts your eyes away you don't really feel it in the body but u know it's there as well. Overall great strain can't wait to see what else he pushes out.
#FreewayRicky #thecurecompany #420 #710 #zaza #cannabis #cannabiscommunity #cannabisreviews
Advertisements