Strain Review: Slymer Splitter by Pearl Pharma
Happy Tuesday!
. @pearl_pharma
. @westcoastsmokeshow
. @trunorcal420_
Brand: Pearl Pharma
Cultivar: Slymer Splitter
Lineage/Genetics: Slymer x Atom Splitter
Original Breeder: Uprising Seed Co.
Grower: Pearl Pharma
Slymer Splitter Strain Review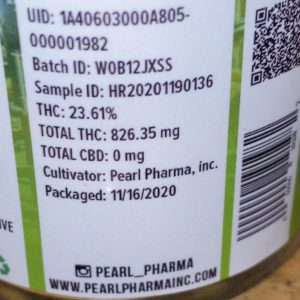 23.61% THC
0% CBD
27.12 Total Cannabinoids
Pkg Date: 11/16/2020
Comments: Always down to visit my Pearl Pharma pals for a review! Today's flavor is Slymer Splitter, a new one for this house.
Review
1. Scent: Sweet twangy tang of a sweeter hops. Lots of soil, stanky souring vibe too. Green Crack kinda vibes with Jack nose. Tangy lemon on the second day.
2. Appearance: Money nug has just a lot of interwoven light green to deeper hues. These orange spots are pretty wild.
3. Nug Structure: Great size on the money making nug. Jesus. Pulls apart nicely, good hydration (was sealed under the lid). Little sticky for the grinder but doable. I'll prob opt for hand breaks tho.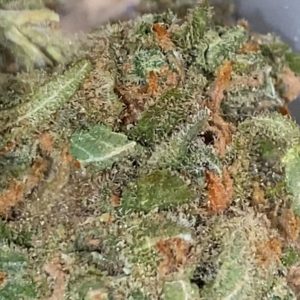 4. Smoke: Have a huge pull off the bub, nicely bounce off the lungs outward with no coughing. Very smooth even for a big ole bowl rip.
*packed a bowl for the lady and she hit it once & said "nope." She doesn't like the Jack terp profile & I know that; smells and tastes too far funky for her*🤦‍♀️😭
5. Taste: A sourish citrus but it's ever so slight & not off putting by any means. The lady on the other hand was not feeling it.
6. Reaction: Steady stone working through. My body is nicely uplifted, little increase in heart rate off the first rip but it went back to normal afterwards. lol. Def more of a Sativa Green
7. Conclusion: Lmfaooooooo the lady hates it! Damn. It's one of those too far gassy simultaneously skunk GG/Jack twang that she doesn't like. I'd eat that up all day,I took an L at home, (worth it! 😂)
#NoHashTagz