Strain Review: Space Bomb from Trulieve
The Space Bomb from @trulieve_fl is 🔥🔥🔥. Figured I'd post some flower too since it's #macromonday and I still have many more reviews to make for my drafts.
Lineage/Genetics: Tiny Bomb x Space Queen
Original Breeder: Subcool's The Dank (TGA Subcool Seeds)
Grower: Truflower
Dispensary: Trulieve
Space Bomb Strain Review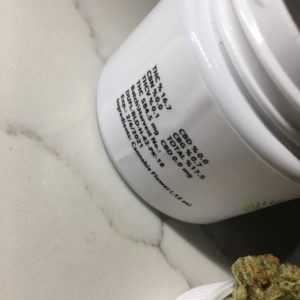 Was pleasantly surprised by this flower. A great hybrid for anytime of day. Has an almost identical terpene profile to their Jack Herer both filled with plenty of caryophyllene, humulene, and myrcene yet didn't have me too in my head like the Jack sometimes does to me. A nice strain and beautiful, fluffy buds👌🏼.
THC: 16.7%
THCV: 0.1%
CBD: 0%
CBN: 0%
CBG: 0.7%
Total cannabinoids: 17.5%
#indicadam #southflorida #cannabiscommunity #flmedicalmarijuana #floridamedicalmarijuana #legalcannabis #cannabis #strainreview #floridacannabiscommunity #flmmj #nugshot #medicalmarijuana #floridacannabiscoalition #floridacannabis #thc #mmjpatient #mmj #terps #terpenes #medicate #medicine #trulieve #sativa #indica #hybrid #flower #spacebomb
FL mmj patient
Cannabis advocate cataloging strains available to patients in beautiful Florida
Nothing for sale
18+ page only