Strain Review: Space Candy from Tetra Dispensario
Hey guys! So today I'm going to talk about Space Candy by @tetrahumacao !
Lineage/Genetics: Cotton Candy Kush x Space Queen
Original Breeder: (RIP) Subcool's The Dank
Grower: PRICH Biotech
Dispensary: Tetra Dispensario (Humacao)
Space Candy Strain Review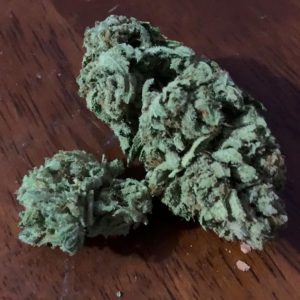 THC: 18.32%| CBG: 0.84%|CBD: 0.06%|
Profile: sweet, fruity and earthy smell and taste tones.
Space Candy is a super social high and will have you feeling upbeat and chatty after just a couple of hits. This one hits you with an onset of euphoria that eventually melts into long giggle episodes and, on occasion, the deep creativity level. Space candy is useful for mood disorders such as Bipolar and Anxiety.
.
.
.
.
#spacecandy #strainreview #strainoftheday #loveweed🍁 #kratomlegal #kratomusa #indoorgrow #kratompowder #kratomsaveslives #dabs #backwoods #dankofengland #flower #genetics #maryjane #dank #exoticweed #cannabisporn #detroit #tajmahaltreeco #goodsmoke #smoker #topshelf #growyourown #exotic #crud #smoke #kratomnews #kratomcommunity #kratomcaps