Strain Review: Blueberry from Advanced Logistics
Hey #trippiefam so today I have with me the Blueberry strain from @advancedlogistics !
Lineage/Genetics: Afghani Indica x Thai Sativa x Purple Thai
Original Breeder: DJ Short
Grower: Advanced Logistics
Blueberry Strain Review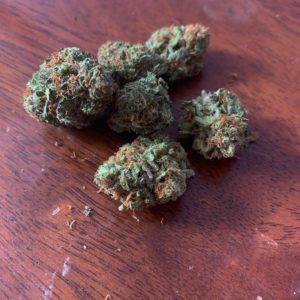 THC: 0.39%|THCa: 19.37%|CBDa: 0.06%|
PROFILE: fresh blueberry smell with a bit of muskiness taste
Blueberry induces deep, relaxing body buzz along with uplifting cerebral euphoria. Alleviates depression, relieves stress, promotes sleep, stimulates appetite, controls pain. Blueberry is definitely a couch locking indica hybrid. I was quickly struck with a sense of physical heaviness. The reason why I got it for these heavy days. An awesome indica to calm yourself.
.
.
.
Please share info if you like!
.
#cannabidiol
#cannabis
#cannabiscommunity
#cannabisoil
#cbd
#cbdbenefits
#cbdgummies
#cbdheals
#cbdisolate
#cbdlife
#cbdoil
#cbdvape
#extracts
#health
#healthylifestyle
#Hemp
#HempCANSaveThePlanet
#hempclothing
#hempcommunity
#hempfabric
#HEMPFACTS
#hempfiber
#hempfield
#hempforvictory
#hempheals
#hemphop
#hempire
Advertisements