Strain Review: Strawberry Switchblade from Trulieve
This strawberry switchblade is something else.
Lineage/Genetics: Double Black Doja x East Coast Sour Diesel x Strawberry Creme
Indica or Sativa: Indica dominant Hybrid
Original Breeder: Riot Seeds
Grower:  Truflower
Dispensary: Trulieve
Strawberry Switchblade Strain Review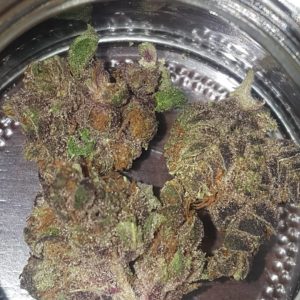 Smells like strawberries. I missed it every time in the flower pods but lucked up yesterday for Flower Friday. Very impressive. Love the effects, tried it in shatter and the effects were about the same from flower. Creeper sleeper feel good hybrid. I did notice the price change though Trulieve must feel this strain is worth it.
Have a great Saturday.
#budporn #truflowerfriday #truflower #flmmj #strawberryswitchblade #medicated #strainoftheday #strain_games