Strain Review: Tangerine Dream (S5 Haze x Neville Haze)
Tangerine Dream (S5 Haze X Neville Haze) grown with love & care.
Tangerine Dream Strain Review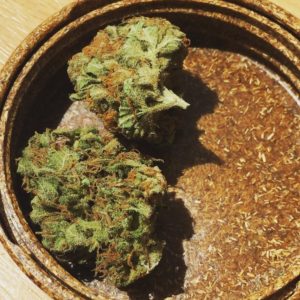 Make me feel in Amsterdam again, early 2010´s, seeking for the perfect haze in every coffee shops spending lots of € cause it was always the most expensive strains on the menu haha ❤️ This batch is fire omg, even though i smoke less haze nowadays I still love some 😁 It has that lovely haze taste & « float in the air » high feeling.
#thc #420 #sativa #haze #amsterdamcoffeeshop #fleurduseigneur #weed
French cannabis lover, that became hooked when first growing OG & Haze in high school.
Advertisements