Strain Review: Wookies (GSC x White 91)
Let's talk about Wookies, this indica hybrid strain (not to be confused with Wookie) comes from a couple of different strains.
Lineage/Genetics: GSC x White 91
Original Breeder: Unknown
Wookies Strain Review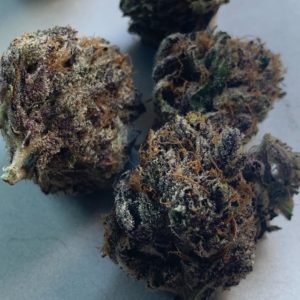 Girls Scout Cookies x White 91 (Chemdawg 91 x The White) made this strain a popular one because of the amount of terpenes and high THC content in the bud. Perfect for stress and pain. This is one of my favorite strains hands down.
.
.
.
.
.
#shrooms #dmt #acid #lsd #maryjane #trippy #imagination #fantasy #spiritual #spirituality #meditation #hippie #universe #galaxy #space #stars #moon #goodvibes #love #mmjlife #weedstgram #bho #medicalmarijuana #pnwstoners #growlife #pounds #desial #cbd #dank #trippietropicalpr