Strain Review: Trifi Cookies by Elyon Cannabis
Forgot I'm getting a new phone and will lose all my shit. Here is Trifi Cookies #trificookies by @elyoncannabis and if you didn't notice – I'm a fan.
Lineage/Genetics: GSC x Triangle Kush x Fire OG
Indica or Sativa: Indica dominant Hybrid
Original Breeder: Cannarado Genetics
Grower: Elyon Cannabis
Dispensary: 1841 El Camino Ave
Trifi Cookies Strain Review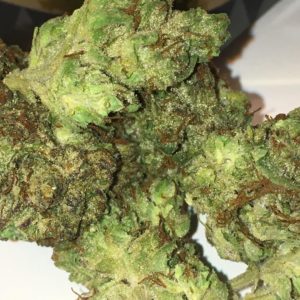 They breed their babies up on Sonoma and Jesus Christ this weed got me lit AF. Not too bad behind the eyes, able to function but still foggy in the mind. My arthritis in my back/hip/leg is nearly non existent, this after driving to two clubs. Purchased at @1841_elcaminoave and it was my first time. Will not be my last!
Advertisements