Strain Review: Dragon Fruit by Pearl Pharma
Blasting through today's pick up (the Dragon Fruit strain) from #VHO
Lineage/Genetics: Silver Haze x Snow Lotus
Indica or Sativa: 50/50 Hybrid
Original Breeder: Bodhi Seeds
Grower: Pearl Pharma
Dispensary: Valley Health Options
Dragon Fruit Strain Review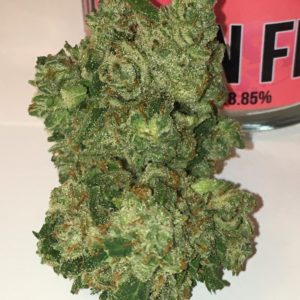 @pearl_pharma has some HOT #dragonfruit at a high THC of 25.25%. Going to need to take my time and hope the sun comes out for solar bowls! The smell is kinda like a muted mango and fruity vibe.
@pearl_pharma with #dragonfruit coming in at 25% THC for a crazy Sunday tv session. The smell out of the jar is that sweet pungent fuel, typically found in Sativa strains. A little bit of distant skunk as well.
Finger grind releases another round of fresh fruit that's concentrated, yet dissipates as the nugs are broken down. I recall this being a flavor my lady disliked, she said it "had that smell" so I'm glad I have the terp profile from one of their previous posts. She couldn't get through the bowl as it gave her a bad taste on exhale and pull from the bong. #myrcene and #limonene heavy for this Sativa. We usually do indica and hybrids.
However, had to do shit today..I was able to clean the whole bathroom and get lunch assembled using a new instant pot/Airfryer. So the flavor might have been off putting for her, but I needed something to get me up and going. Head rush was fast, zero body high, I was moving right along to the next thing. Lasted about 1.5 hrs off one fat bowl.
#weedreviews #cannabiscommunity #cannabis #weed #sacramento #trees #norcal #cannabisreviews #thc #yee #cannabis #forthegram
Advertisements