Vape Review: Wookies Cartridge by Anani Medical Pharmaceuticals
Good Afternoon! Let's talk about @ananipr Wookies Cartridge! (If you want an in-depth review of the Wookies strain, I have one).
Lineage/Genetics: GSC x White 91
Original Breeder: Unknown
Grower: Anani Medical Pharmaceuticals
Processor: Anani Medical Pharmaceuticals
Wookies Cartridge Review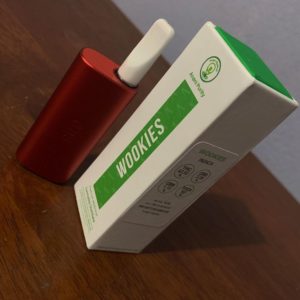 Rating:
Consistency 1.5/5 🙁
Flavor 4/5😌
Durability 2.5/5🙁
Effects 3.5/5😐
I'm going to say that for being a double distillate cartrige, it has awesome flavor and good effects. The consistency is too runny which has made my cart go by so fast! Good for the effects, not for the durability.
#girlwhosmoke #girlwhomedicate #girlwhosmokeweed #cannabispatient #medical #trippietropicalpr #cannabispuertorico #cannabismedicinal #710 #710society #710girls #cannabellas #cannaqueen #cannababe #cannaculture #cannabisgirl #stonergirl #medicated #cannagirls #terps #weed #bud #cannabella #strainreview #review #puertorico #stoner #420 #420girl #420babe
Advertisements