Concentrate Review: Girl Scout Crack Terp Sauce by KANA
Good Morning Everyone!
Today we're going to be talking about @kanaextractions x @medigreen.pr collab for Girl Scout Crack (terp sauce)
Lineage/Genetics: Girl Scout Cookies x Green Crack
Original Breeder: Seedsman
Processor: KANA Premium Extractions
Dispensary: MediGreen Puerto Rico
Girl Scout Crack Terp Sauce Review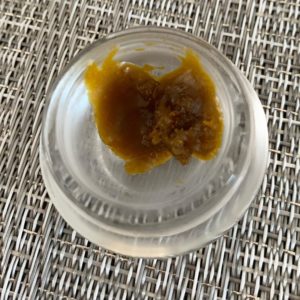 THC: 82.05%|THCa: 11.63%|CBDa: 0.82%|
Profile: Girl Scout Crack has a sweet, fruity aroma with a sweet sugary taste.
Girl Scout Crack retains the most important traits from both its parents. Combining the immediate energy and focus of the sativa-dominant Green Crack with the euphoric relaxation of indica-dominant Girl Scout Cookies, this strain enables users to find a perfect balance between restfulness and being energized.
.
.
I fell in love with this product! I love how on the day I had anxiety attacks and flares it was able to fully keep me in control, not many sativas do this to me and the fact that it did knock me down to sleep a couple of time means it was surprisingly good. The consistency is a little hard to work with because it is too runny once it was on normal temperatures but with a nectar collector there wasn't any problem using my medication! I fully recommend this product, these companies know what they are doing!
.
.
.
.
.
#strain #strainreview #cannabis #cannabispuertorico #cannabismedicinal #710 #710society #710girls #cannabellas #cannaqueen #cannababe #cannaculture #cannabisgirl #stonergirl #medicated #cannagirls #terps #weed #bud #cannabella #concentrate #terpsauce #review #puertorico #stoner #420 #420girl #420babe #ganjagirls #trippietropicalpr