Concentrate Review: Tangie Sugar Wax by Slab Mechanix
Tangie is common to find in dispensaries these days from many different growers because it is a great strain.
It's in high demand. But Slab Mechanix has made it into a formidable concentrate that glistens in the sun. A Sugar Wax with a consistency like no other.
Lineage/Genetics: California Orange x (Skunk x Unknown strain)
Original Breeder: DNA Genetics
Tangie Sugar Wax Review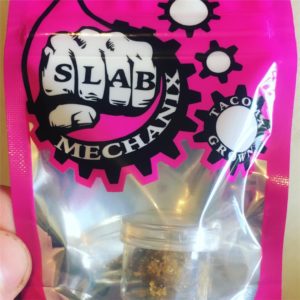 STRAIN: TANGIE
AROMA: Apples, Grape, Green onion, ORANGE CHICKEN 🤗 🍗
FLAVOR: CITRUSY / ORANGE
EFFECTS: SATIVA, HAPPY-UPLIFTED
CONSISTENCY: SUGAR WAX. Has the consistency of wet sugar.
EXTRACTION METHOD: N-Butane/Propane in a Closed Loop System
PESTICIDES: Not stated on packaging.
PRODUCER:?/PROCESSOR: SLAB MECHANIX
FOLLOW: @slabmechanix
.
.
.
.
.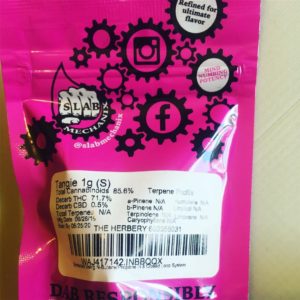 #i502blazeit #Seattlestoners #Slabmechanix #Tangie #stonersociety #sugarwax #waxconcentrate #wadispensaries #Weedstagram #Terpsfodays #Cannabinoids #CBDlife #710society #LegalCannabis #Legalizeit
Advertisements