Concentrate Review: Violet Flame Shatter by Indoor Sunshine
Violet Flame from Epic, or Sunshine Farms (Indoor Sunshine).
Lineage/Genetics: Purple Urkle x White Flame 43
Original Breeder: Blue Roots Cannabis
Brand: Indoor Sunshine
Violet Flame Shatter Review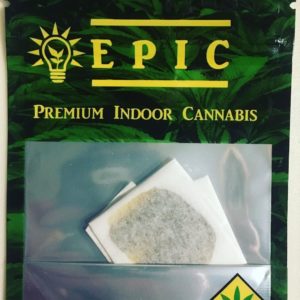 Another impulse/stress buy but I wanted an indica and that's what I got. At least I have grown up buying products from this local grower and know their stuff! I notice I do my best work with indicas rather than sativas because I am stress and anxiety free.
STRAIN: VIOLET FLAME
AROMA: BERRIES, GRAPE
FLAVOR: BERRIES, Grapes, sweet, gas.
EFFECTS: INDICA good all around indica but nothing special
CONSISTENCY: SHATTER
EXTRACTION METHOD: BHO (BUTANE HONEY OIL)
PESTICIDES: PESTICIDE FREE
PLANT CARE: CITRIC ACID, ROSEMARY EXTRACT
PRODUCER: SUNSHINE FARMING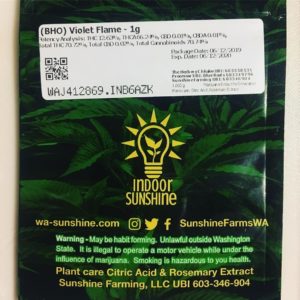 PROCESSOR: BLUE ROOTS
FOLLOW: @502strainsheet @thesunshinefarms
.
.
.
.
.
#SunshineFarms #Violetflame #IndoorSunshine #Sunshinefarming #SunshineFarmsWA #i502 #Seattlestoners #ogKush #cannabiscommunity #Weedstagram #WeedPorn #Terpenes #Cannabinoids #CBD #THC #420 #710 #420society #710society #LegalCannabis #Legalizeit
Advertisements