Strain Review: Purple People Eater by Canna Trust
PurplePeopleEater 👾🏈😈Late Post
Lineage/Geneitcs: (Lapis Mountain Indica x Grandaddy Purp ) ❎ (Purple Urkle x Pure Afghan)
Original Breeder: Unknown
Grower: Canna Trust
Dispensary: Trusty Distribution
Purple People Eater Strain Review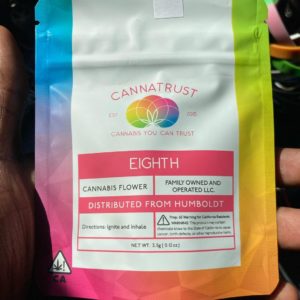 Indica Dominant Hybrid Cannabis
.
27.07% THC
0.097% CBD
32.32% Total Cannabinoids
.
For the next minute or so PPE is short for Purple People Eater👾 not the movie, song, Vikings Dline🏈 or for Personal Protective Equipment🧤🥽😷😂.
.
@canna.trust @trusty_distro @sjweedreview @westcoastsmokeshow
.
👾Small and medium sized dark green nugs with deep purple hues, a gleaming blanket trichome crystals and dark distinct amber pistils that add a nice hairyness
giving it an intimidating aesthetic.
.
😈Super pungent sweet and sour, berry/grape aroma. Sweet, berry, grape cream notes first fill your senses followed by a deep sour musk notes with piney earth hints .
.
🔥The flavor is amazing a nice sweet and musky earthy grape flavor up front with a toasted marshmellow taste on the exhale . Thick smooth smoke with consistent flavor on every puff.
.
💯Really good indica for winding down , this strain had my joints and body feel really good. Euphorically uplifting, this strain is perfect to get a good nights sleep to. Purple People Eater is a real monster of a strain and earned it's reputation as eat aways at you till your couchlocked and comatose.
Advertisements