Strain Review: Potus Berriez by aeriz
Today we have another jar of Illinois finest funk courtesy of @aeriz.official @aerizusa with their Potus Berriez. This is yet another rename of one of Atlanta street's most legendary strains, a cut of Runtz that was known as Obama Runtz for it dark black color.
Lineage/Genetics: Afghan x OG Kush x Runtz
Original Breeder: Unknown
Grower: aeriz
Terpene Profile: Unknown
Potus Berriez Cannabis Cultivar (Strain) Review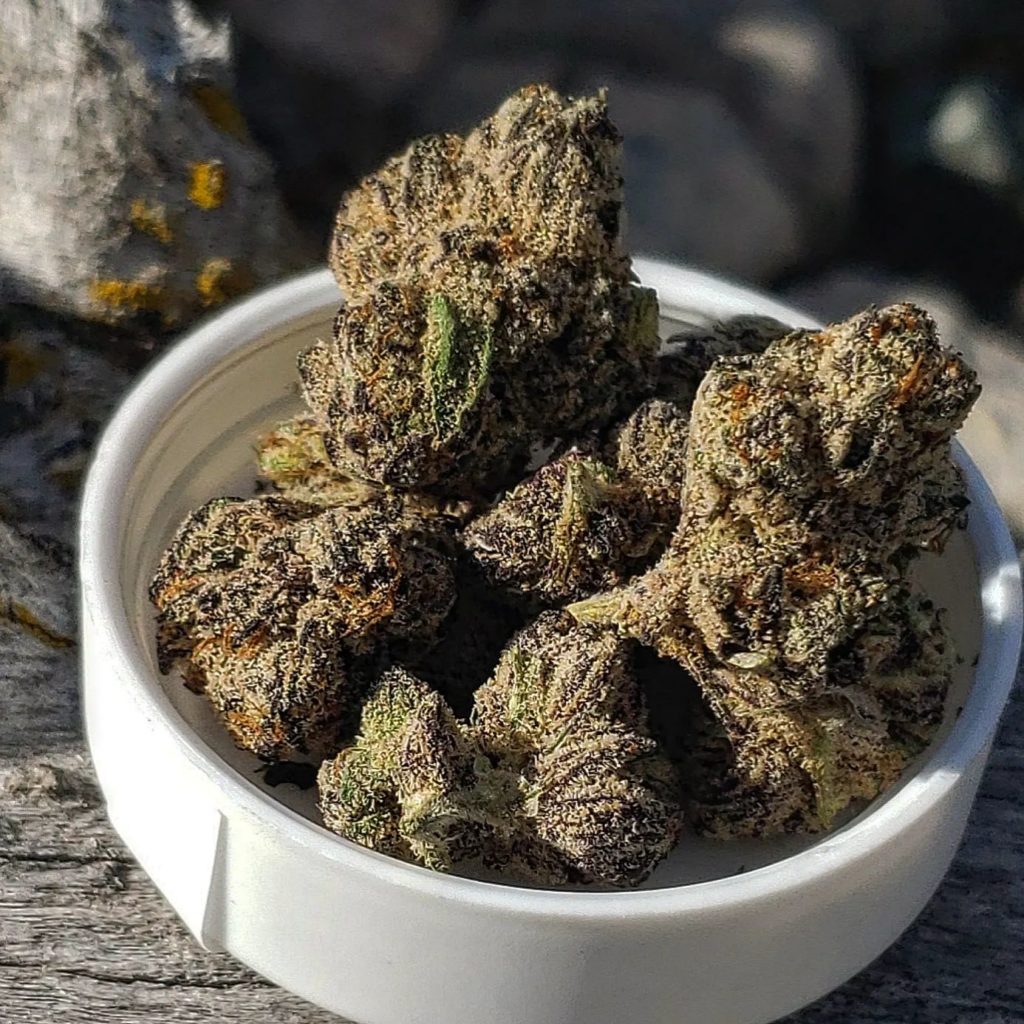 Similar to the Rainbowz replacing the Zkittlez moniker they did it yet again for reasoning I'm yet to confirm. Anyway the cross on Obama Runtz is Afghan*OG Kush crossed with Runtz(Zkittlez*Gelato) so you can imagine what you get when you bridge the divide of one of the hottest strains in the last decade to two of the most notorious landrace strains ever!
Besides the fact that the eighth consists of mostly smalls,which Runtz is known for, the nugs are gorgeous. Thick biege trichomes with long sandy stalks covering dark midnight violet and sage green buds. Cure is perfect with a spongey feel despite a dry look. 24/25
Now this one is the best smelling Runtz cross I've had the pleasure of whiffing. Its has this strong candy gas with nuances of black licorice, blackberries, and permanent marker. After breakdown the intermingled kush and candy is an awe inspiring experience that if transfers to taste could be one of the best of the year! 24/25
The mixed berry, black cherry, and chalky gas comes thru more prominent on the taste than smell where I was hoping that strong licorice candy gas would come thru. While its present it takes a more Linalool floral sherb flavor thats still nice but makes you wonder what could have been. Dry pull on the J is neccos candy with fresh linen that burns down to dark black ash and mini resin ring. 21/25
The buzz is an evenly balanced high to both mind and body. It settles in the head after 4-5 puffs and works its way down by the end of the second bowl. Nothing overwhelming just good relaxing vibes for 45-60 min. A Beta Caryophyllene(.46%) and Limonene(.33%) dominant strain although this one's test results were lackluster and most likely effected its strength. 21/25
90 points- Weed Advocate
#weedadvocate #obamaruntz #aeriz
Advertisements