Edible Review: Infused Mac N Cheese & Pulled Pork Sliders by Bdizz BAkes
THC Infused Mac N Cheese & Pulled Pork Sliders @bdizz_bakes7
Brand: Bdizz BAkes
Bdizz BAkes Infused Mac N Cheese & Pulled Pork Sliders Review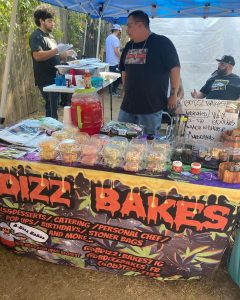 .
I know @bdizz_bakes7 from the good ol highschool days, it was great catchin up expect more reviews. 💯💯💯
.
The Mac N Cheese and pulled pork were was fire af, everythig was seasoned well and the sauce was fire af not too sweet not too spicy , definitely invited to the cookout. You cant taste the THC at all. As @ko_smokez and I was leaving @serenitysesh , I heard someone say "Damn I didnt even taste it, if I knew it was infused I wouldve gotten 2 more 😂"
.
The high is strong af you'll feel uplifted in your mind and body, before getting super relaxed.
Advertisements