Strain Review: AK-47 by Rythm
Ak-47
Lineage/Genetics: Colombian x Mexican x Thai x Afghani
Original Breeder: Serious Seeds
Grower: Rythm
AK-47 Strain Review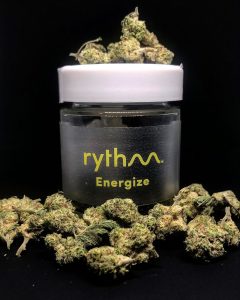 Thc: 22.3%
Recommended time of use: I would say late afternoon, as this strain says to energize, but it has so many terpenes that it actually knocked me out cold for a couple of hours.
Head: Very happy thoughts that begin flowing and rushing at you, but after a couple of minutes, you feel the thoughts slow down, and your thought process begins to slow down, no it does not make you dumb, your thoughts just aren't going a million miles per hour, and you can focus on one thing at a time.
Body: I was hesitant to try this strain as Energize in my head mean sativa, and sativa make my condition tweak out. Yet I was surprised to find out that this strain calmed my spasms slightly, and I was actually able to sleep pretty good.
Creativity/talkative: To me this strain kind of worked like a sugar rush, I was creative and talkative for certain period of time, and then I crashed and fell asleep.
Hunger: The munchies hit hard with this one, as my body didn't really know how to feel, I was happy and energetic expected side effects of sativa plant, yet I was relaxed and hungry mostly side effects of indica plant. .
.
.
.
.
#smoke #mmj #dank #ganja #sativa #growyourown #high #cannabisculture #fun #dabs #instagood #weedporn #highlife #indica #maryjane #life #smokeweedeveryday #710 #hightimes #cannabiscommunity #marijuana #medicalmarijuana #weedstagram #stoner #cannabis #420 #kush #highsociety #love #hemp
Advertisements