Strain Review: Banana OG by Kings Garden
New Review Time. I hope everyone is safe during these wild as F times. @kingsgarden.ca #bananaog Banana OG – 31%THC
Lineage/Genetics: OG Kush x Banana Kush
Indica or Sativa: Indica dominant Hybrid
Original Breeder: OrgnKid
Grower: Kings Garden
Kings Garden Banana OG Strain Review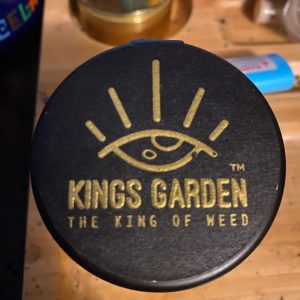 Comments:
Love some King's Garden so when I saw their run on this 2019-2020 strain of the moment, I had to jump on!
Review:
1. Scent: Over ripe banana is one way to describe this guy. It was also a little spice and cream.
2. Appearance: Def pretty looking layers of olive and light green to orange and red hair transitions. Shit ton of trichomes on the nugs as well.
3. Nug Structure: Nice bulbs on the open, but the dreaded "crunch" meant this was in dire need of orange hydration. Bummer. But the next day and subsequent days after made a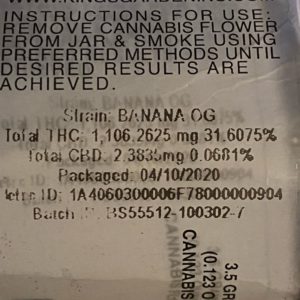 4. Smoke: Day one was harsher but smoother as time passed. Pretty easy on chest and throat.
5. Taste: Dank banana and spice with a little bit of cream on the lip during exhale. Def one of the more tasty nugs of the day.
6. Reaction: A quick on brain flipping and the body is relaxing. Not completely stuck to the couch but not brain dead either. Nicely floating along getting thru the day.
#cannabiscommunity #cannabis #cannabisreviews #trees #weed #weedreviews #pot #potreviews #marijuana #marijuanareviews #thc #sacramento #916 #420 #yee #legal #kingsgarden #bananaOG