Strain Review: Black Mamba by CRU Cannabis
Black Mamba ⛹️🏾‍♂️🐍 Review
indica dominant hybrid
.
@crubrand
Lineage/Genetics: (GDP ? x Black Domina ?)
Original Breeder: Unknown
Grower: CRU Cannabis
CRU Black Mamba Strain Review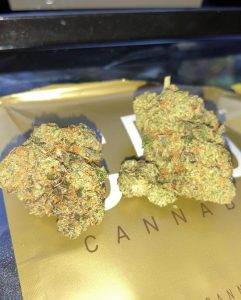 27.91% Total Cannabinoids
23.9% Total THC
.
☮️Named after the African black snake , also referenced from the movie Kill Bill and the late Great Kobe Bryant R.I.P., this strain is as strong as they come and maybe the best ive had from @crubrand .
The packaging accurately describes the product.
.
⭐️Sweet grape, skunky, sour pine and earth create a nice fresh flowery lavender aroma and flavor. The earthy lavendar aroma and flavor are both very consistent throughout the slow burn, creating a very smooth, flavorful,uniquely satisfying experience.
.
🐍Vibrant light emerald and dark green( with hints of purple)dense big nugs. The outer leaves are dark green with a purple tint. A frosty coating of trichomes and fiery long orange hairs combine to really draw your attention to the beautiful flower.
.
⛹️🏾‍♂️The long lasting high starts in your mind creating an "upbeat, euphoric" sensation thats really a catalyst for ambition. A mind stimulating indica, i found my self floating and getting higher with every hit to a point where I was giggly, goin on "stoner thought rants", and generally comfortable and enjoying myself to the max. It was definitely reminiscent of the first time ive ever really felt the effects of THC. Really good for mood enhancing and relieving stress. In no time, you'll notice your body has reached a nice balanced state of relaxation nearly impossible to ignore which makes this strain great for night time use.
Advertisements