Strain Review: Blackberry Bubba by Highland Provisions
This @highlandprovisions Blackberry Bubba aka Blackberry Kush is an Indica and a half. Snagged it at @tetra.pdx to replace my insomnia bud, and it's absolutely perfect.
Lineage/Genetics: Blackberry x Bubba Kush
Original Breeder: ORGNKID
Grower: Highland Provisions
Dispensary: Tetra Cannabis
Blackberry Bubba Strain Review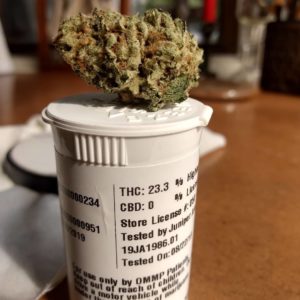 Despite its name, and the looks and smell lean toward the BlackBerry heritage, the high leans heavily toward its Bubba parent. Mental function diminishes and is replaced by a really carefree euphoria. Almost a narcotic high for me. Don't smoke this if you're trying to do something where people aren't going to be understanding.
I smoked some of it and went back to Tetra Cannabis to get some daytime ganja (review coming soon), and my interaction with Ian (tell me I got your name right, homie) was basically my functional opus for the day.
Basically, this is perfect bud for anyone with pain, insomnia, and stress issues. Like, fucking A-1, 💯, whatever other symbolism for greatness you want to use. Definitely a recommendation.
THC: 23.3%
CBD: 0%
.
.
.
#portlandcannabis #portlandweed #pnwstoners #cannabiscommunity #portlandcannabiscommunity #OMMP #weedporndaily #strainreview #420review #420lifestyle #medicalmarijuana #indica #Medicate #wedontsmokethesame #weshouldsmoke #weedstagram420 #weedporn #highsociety #fueledbythc #bubbakush #blackberrykush #blackberrybubba
Advertisements