Strain Review: Strawberry Shortcake by High Noon
PDXthony Stone-tano, here. Portland's stoniest ganja nerd. Time to review this @high_noon_cult Strawberry Shortcake.
Lineage/Genetics: Juliet (J3 cut) x Strawberry Diesel
Grower: High Noon Cultivation
Dispensary: Tetra Cannabis
Strawberry Shortcake Strain Review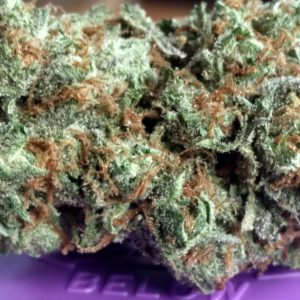 This one is an example of why you should never just trust the internet on strain info. If everything I read was to be believed, this was gonna be a heavy hitter that leaves you giggly, stupid, and asleep. It's definitely not that.
The smell is heavy fruit/citrus with a gas note that backhanded me across the nostrils when Ian at @tetra.pdx opened the jar for me. I swore a bunch, then made another customer smell the jar, just to be sure I wasn't imagining it. P-U-N-G-E-N-T.
The high is quite interesting. The first flavorful draw doesn't hit you very hard. There isn't a heavy weight behind the eyes, but more of an opening and clearing of the mind, like when the machine changes the pins at the bowling alley. I fucking hate it when people say that something is gonna up and pull you out of the dumps, make you feel better. Don't give people false hope. That said, I'm really happy to have started my day with this stuff because it's really motivating. It's a little extra push toward "good" when your day is just starting to take shape, and what you do has a big impact on how it'll all turn it out.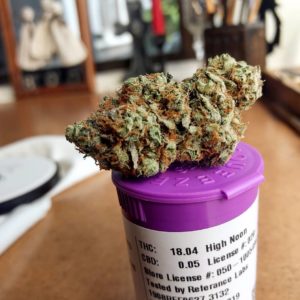 I smoked some, made a fat ass bagel sandwich, cleaned a little, and sat down to smoke more and write this review. I wouldn't recommend this for depression, there's actual medicine and stuff with volumes of scientific backing for its efficacy, but this is a nice, light, happy cup of coffee in the morning. Like actual strawberry shortcake, it's a nice, unpretentious treat that doesn't require much time or energy commitment.
On the Fantano scale of 1-10, 5 being neutral, solid 7.5/10, would buy again.
THC: 18.04%
CBD: 0.05%
.
.
.
#highnooncult #cannabiscommunity #pdxcannabiscommunity #pdxweed #portlandcannabis #oregoncannabis #portlandweed #oregonweed #OMMP #pnwstoners #strainreview #Medicate #medicalmarijuana #highsociety #justblazeig #weedstagram420 #weedporndaily #wedontsmokethesame #weshouldsmoke #highgrade #higherthanmost #iloveweed #topshelf
Advertisements