Strain Review: Blue Gotti by Backpack Boyz
TGIF! Blue Gotti review
. @backpackboyz420__41510
. @5points.ca
. @lemonnadesacramento
. @trunorcal420_ (back up)
. @westcoastsmokeshow (squad)
Brand: BackpackBoyz420 x 5PointsLA
Cultivar: Blue Gotti
Lineage/Genetics: Unknown
Original Breeder: Backpack Boyz x 5 Points LA
Grower: Backpack Boyz
Dispensary: Lemonnade Sacramento
Blue Gotti Strain Review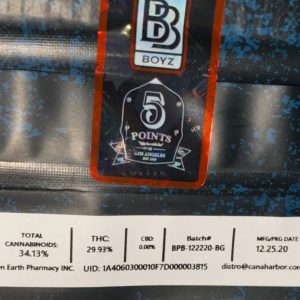 29.93%THC
0% CBD
34.13.% Total Cannabinoids
MDG/Pkg Date: 12/25/2020
Comments: Well it's one of those holy grail pick ups. I've seen em for years on IG, the team has a helluva following given the qty of boof accounts trying to scam, so they doing something right. Let's see if it's hype or holla.
Review
1. Scent: Blue hues kind of like a blue dream/gelato. Would be 💀 AF if it was but I can tell this has more of a earthy hash sense too it as well; sap like resin vibes
2. Appearance: One monster nug. My scale is broken but prob a 34 easy. Red, purple, green milk white trichomes, it's like something from another planet tbh. Wow.
3. Nug Structure: The two little guys got worked on first. Broke down nice, good hydration. Slight pow kief on fingers, good fragrance too. Big one, call him Jon, took a long time to pull apart. Chunky pebbles, great hydration retention with no dryness at all.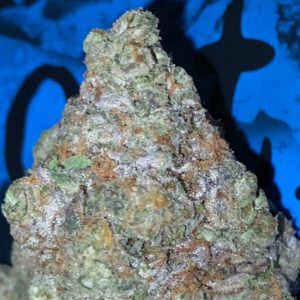 4. Smoke: whoa! Wasn't ready for it. A heavy chest throat grab, small tingles on the nose hairs, def had to cough. Bong loads of this were super intense but def worth the adventure.
5. Taste: Slightly berry, slithers of earth and a pseudo pine minty over on the exhale. Mouth is not drying out, small hits of salivation.
6. Reaction: Damn. Just absolutely stoned hard on this batch. I'm taking my time working through the review, and it is a struggle. This is a PM after dinner smoke 💯 because if you need your wits, this ain't gunna help you. Lulz.
7. Conclusion: Jacked up. One for the books I'll remember for sure, would be on the special occasion list tho. Not my type of every day smoke at all. Doing my best to savor the last of the monster nug, but with the weekend around the corner, she gone!
#NoHashTagz