Strain Review: Blue Lemondaze by The Peakz Company
@thepeakzco #bluelemondaze The Peakz Co. Blue Lemondaze strain dropped near me with a good recommendation from the bud tender so I gave it a whirl.
Lineage/Genetics: Tropicana Cookies x Lemonade x Orange Tree
Indica or Sativa: Sativa dominant hybrid
Original Breeder: The Peakz Company
Grower: The Peakz Company
Blue Lemondaze Strain Review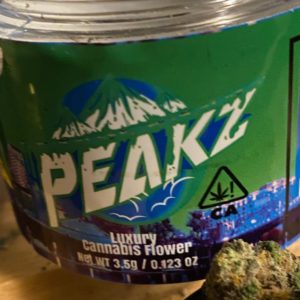 Out of the gate, gasoline with faint blueberries mix similar to a hard candy you find at the checkout counter.
Lemon /Citrus tinge kinda like Tangerine Dream from way back in the mid 2000s at the first club I went to off Sutter in SF.
Incredible scent. Upon breakdown, nugs hold together well. Not eager to be pulled apart, some buds were simply sticking to my fingers leaving them coated with resin and trichomes.
Ripped it off the bubbler with no loss of taste. Full bodied texture of fruity smoke. A tad harsh, no cough. The high is immediately felt on the top and rear of the head cascades down to neck follows by torso and limbs. Heart rate increased slightly but reduced to normal while watching TV.
Hit the rest of the bowl about 30 mins later and was productive; however, I did get locked on the couch afterwards.
All in all, good for body pain plus the added headtrip gives me this one a thumbs up. 👍🏻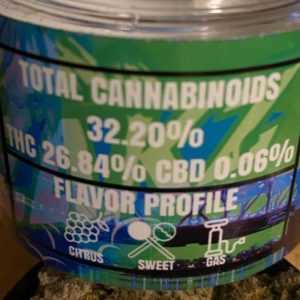 Bud tender recommendations can go either way… I've had some good and bad experiences, shit I was one in a previous life, but this fella knew what was up.
#weed #weedreviews #cannabiscommunity #cannabisculture #cannabisreviews #420 #sacramento #916
Advertisements