Strain Review: Cookie Toast from VidaCann
I know its hard to catch Flower from them @vidacannflorida but this Cookie Toast is amazing to me.
Lineage/Genetics: Forum Cut Cookies x French Toast OG
Indica or Sativa: Indica dominant hybrid
Original Breeder: Panda Consulting
Grower: VidaCann
Dispensary: VidaCann
Cookie Toast Strain Review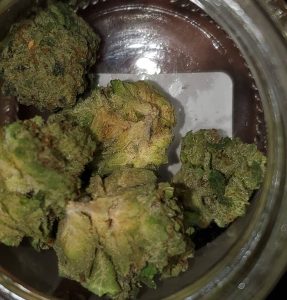 Cookie toast is a cross of Forum Cut Cookies X Frenchtoast OG. Check back a few posts for the strain guide on cookie toast. I feel lucky to be able to try it out in flower. I also think this shows Vidacann is heading back in the right direction. This strain has never been seen in flower anywhere not just not in Tallahassee. Effects are fun, kinda playful and silly with major munchies. I'm talking hunger pains, ribs touching, eat the whole house. Think I'll save this last 2.7 for the honeymoon.
#Strain_games #vidacannfl #cookietoast #strainoftheday #medicalmarijuanareviews #thchealing #flamedicalmarijuana #premimun93 #gasgang #850finest #plantsoverpills