Strain Review: Frosties from Berner's Merced
The Frosties strain
Lineage/Genetics: Runtz (Nero Cut)
Original Breeder: Runtz
Dispensary: Berner's Merced
Frosties Strain Review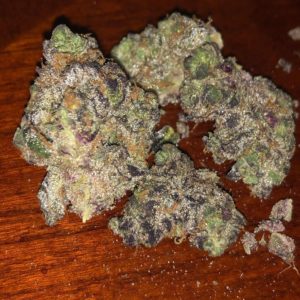 10/10
I already like the strain from the last batch I had got at berners Merced but tbh this one was way better super good smoke that's a instant hitter.
Had me having to put it out half way and take a break lol.
Flavor wise it's just creamy the look and nugs structure reminds me of LPC tho.
Update it's now a 8/10 considering how the other version was.
It's the attention to detail for me 😂FrostieZ 10/10
I know I did multiple reviews on this strain but it deserved another one cause this from the man himself not rec weed.
Super sweet taste andthe exhale literally taste like frostiez. Strong nug structure not a crazy look but don't let it deceive u.
This one a 10/10
Advertisements