Strain Review: Gelato Gas by Maven Genetics
@maven_mvn
@westcoastsmokeshow
#GelatoGas
Brand: Maven
Strain: Gelato Gas
Lineage/Genetics: Skywalker OG x Gelato #33
Original Breeder: Maven Genetics
Grower: Maven Genetics
Gelato Gas Strain Review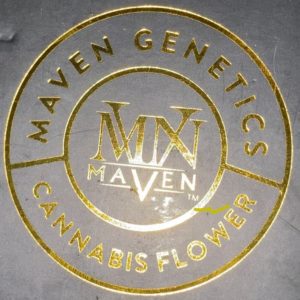 27.338% THC
Comments: Maven has had some legit fire runs that were repeat purchases. I've not had this one yet so I'm stoked to review it.
Review
1. Scent: Whoa gasoline! Def that petroleum hot shiz. Little fruit on the back back end but it's minor.
2. Appearance: Kinda lacking a bit in the trim dept but it's nothing major. Light green into lime-neon green with some spots of orange hairs.
3. Nug Structure: Aside from the manicure the bud falls nicely when pulled apart. Slight sticky fingers on the breakdown.
4. Smoke: Using the bong messed me up-Coughing too hard. Switched to the bub and noticed a nice body on exhale.
5. Taste: Full of gassy kush type of notes with a really nice aftertaste. Very refreshing after a long day of work.
6. Reaction: A win for me but my GF didn't really take too liking this one a lot. Said it was harsher on her even using the bong. We didn't rehydrate either so maybe that was the missing piece.
7. Conclusion: Gone after a while…which is usually a bad sign for us! Nothing against maven as I had a lot of good pick ups but this one didn't do it for both of us. The high was about 30-45 mins strong but lacked a little on the taste using the bong.
#cannabiscommunity #cannabis #cannabisreviews #trees #weed #weedreviews #pot #potreviews #thc #sacramento #916 #420 #yee #legal #strainreview #california #valley #thehighestcritic #westcoastsmokeshow #loud #maven