Strain Review: Ghost OG by Greasy Couture
Ghost Og 📈📈📈
Lineage/Genetics/Parents – (OG Kush Pheno )
The Brand / Grow by – Greasy Couture @greasycouture
Cut by – Orgnkid @orgnkid
The Bred by – Josh D Farms @joshd_farms
Media – Veganic
Terpene Profile: Unknown
Ghost OG Cannabis Cultivar (Strain) Review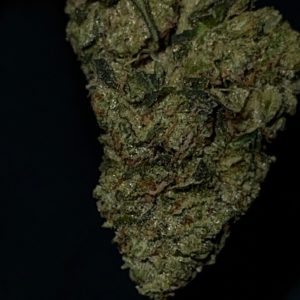 The Visual Appeal –
The Cannabis era in 2022 is all about presentation . Came in a cookies jars type jars with his logo on it .
The Appearance – this Classic OG is pretty green with a forest green fan leaves but the flavor and high takes the cake . Great structure
The Aroma – Sweet , Lemon , Lime , Pinesol
Taste – . Sweet , lemon , Pinesol , Earthy
The ash resin ring / ash color – ✅
The Effects – Sleepy , heavy eyes , Relaxing
The Smoke Ability – harsh or smooth (smooth)
Lung Expansion – potent , after 3-4 pulls I will start feeling effects .
Primary Terpenes: Myrcene, Limonene, Caryophyllene,
Conclusion – Ghost OG has become a timeless classic at this point. First hitting the scene in 2002. Likely the exact same Original OG that came from Josh D . Flavors on the inhale is lemon pinesol and exhale is a earthy flavor on exhale . Originally sourced in the SFV by none other than Orgnkid and sold onto forum user "Ghost1", hence the moniker.
Ghost Og definitely comes with power not for new or novice smokers are not recommended to use this strain as it has a tendency to get ahead of you fast, and before you know it you are sleep . As evidenced from @archiveseedbank prior releases and cup winners like Casper OG and Dirt Nap . Ghost OG proven herself as a champion heritage producer of stellar progeny from winning cups .
OG Kush, and Oger's. Not to be confused with the Ogre, a sensi star pheno, they are not the same or related. The classic OG Kush funk and narcotic indica effect are world renowned and the backbone of much American breeding today. Definitely a OG I would smoke on a daily basis . Pack with flavor and got very good lung expanse. The high was mellow throughout the beginning of session. That strength doesn't hit me until hours later on the comedown she is very smooth on inhale . She kinda similar to her grandma Hollywood Pure Kush with that lemon pinesol flavor but she still different because Ghost OG got a earthy flavor on backend . I love OG's as much as I love Zkittlez crosses .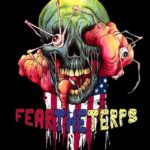 Advertisements