Strain Review: Lemon Cherry by Pastry's
New Flavor 🚨 alert
🍋 🍒 🤩
. @pastrys_sr
. @lemonnadesacramento
. @westcoastsmokeshow
. @trunorcal420_
Brand: Pastry's
Cultivar: Lemon Cherry
Lineage/Genetics: Lemon Cherry Gelato x DJ Short Blueberry
Original Breeder: Pastry's
Grower: Pastry's
Dispensary: Lemonnade Sacramento
Lemon Cherry Strain Review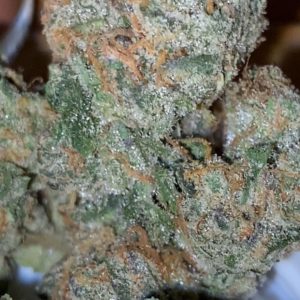 27.78 %THC
31.56 % Total Cannabinoids
Comments: Time to let loose on the Pastry's Lemon Cherry! Looked amazing online and in person, I mean wow. Look at her!
Review
1. Scent: Strong Cherry Lemon Vibez off the nose. It's really crazy that I'm smelling a popsicle flavor in a weed jar.
2. Appearance: Glowing with trichomes and hairs, this cut is one of the more unique looking ones of late. The hairs are hella long and one of em looks like a hand giving the "come hither" sign. 💀
3. Nug Structure: Nice breakdown by hand and I'd prob go to grinder for it to save the kief.
4. Smoke: Little coughing off the bong for sure for the lady, my bub was also showing me a bit of a chest grab with a tingle on the exhale. Stays for about 10-20 seconds.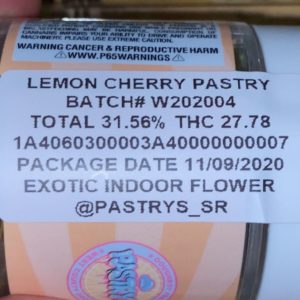 5. Taste: Cherry, lemon zest, and a sugary sweet aftertaste but slightly muted. Banging.
6. Reaction: Eyes are instantly low and the lower back and leg pain are an afterthought. 15 mins into the first bowl and I'm def finding more focus on the tasks I'm doing, but spacing in and out. Whole stone for over an hour. Flipping legit.
7. Conclusion: If the cherry lemonade from Hotdog On A Stick turned into smokable bud this would be it. One of the more unique cuts I've had in a long time, it was a nice flavor change away from the wedding cake/gelato/purples I've had recently. Def something I'll be keeping tight to the chest & savoring till it's gone.
#NoHashTagz
Advertisements