Strain Review: Lemon Lights from MÜV Tampa
Lemon lights – Indica
Lineage/Genetics: Northern Lights #5 x Lemon Skunk
Original Breeder: Mary's Seeds
Grower: MÜV Florida
Dispensary: MÜV Tampa
Lemon Lights Strain Review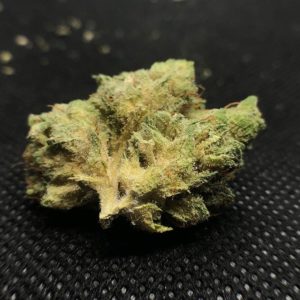 THC: 622.4mg CBD : 2.5mg
Recommended time of use: Night time and Late afternoon as this strain has a very fast couch lock onset. It is very relaxing and sedating, would recommend for someone who has sleeping issues
Head: This strain really slows things down up there, not in the sense where you get stuck, but all of that stress and anxiety and overthinking, and tight feeling in your head, just dessipates within minutes of medicating.
Body: Due to its indica genetics, it is a very strong body sedative, calming both my muscle spasms due to my RLS as well as making my recent shoulder injury tolerable.
Creativity/talkative: This strain does not get you very talkative not very creative per say, as it is used to go to sleep, you want your mind and body to feel as relaxed and worry free as possible.
Hunger: Considering this is an indica strain, the hunger level I would rate it 2/5 because it did not give me excessive munchies, but I smoked a blunt while drinking a hot green tea, and that was enough to suppress my hunger for at least an hour. .
.
.
.
.
Ignore hashtags 😅👎🏼
.
.
.
.
.
.
#sunshine #cannabis #cannabiscommunity #sunshinestate #medicalmarijuana #marijuana #mmj #florida #miami #miamibeach #review #indica #sativa #hybrid #cbd #thc #altmedflorida #instaweed #instapic #insta #instagram #instaphoto #pictureoftheday #picoftheday #pictureday #photography #followforfollowback #follow #MÜVTAMPA
Advertisements