Strain Review: Mimosa by High Noon Cultivation
Been having a bitch of a time coming up with energy to post anything I feel is worth posting. This Mimosa strain by @high_noon_cult is fantastic, though.
Lineage/Genetics: Clementine x Purple Punch
Original Breeder: Symbiotic Genetics
Grower: High Noon Cultivation
Mimosa Strain Review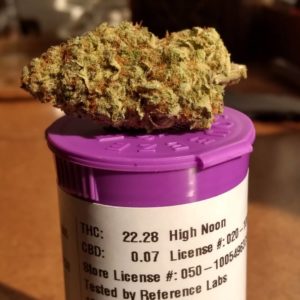 The flavor and aroma was a lot heavier on its citrusy lineage when I first got it, but as it has sat in the container, it's leaning a lot harder toward the dark berry of Purple Punch.
As far as effects go, it's a wonderful sativa/hybrid. Just like a mimosa, it's great any time of the day, but perfect for starting the day off care-free. It's goofy, euphoric, and relaxing, while maintaining a good level of function.
THC: 22.28%
CBD: 0.07%
.
.
.
#highnooncult #justblazeig #ommp #designerweed #weedporndaily #weed #cannabiscommunity #weedstagram420 #Medicate #medicalmarijuana #iloveweed #wakeandbake #wedontsmokethesame #highsociety #weshouldsmoke #higherthanmost #cannaseur #fueledbythc #pnwstoners #oregonweed #portlandweed #oregoncannabis #portlandcannabiscommunity
Advertisements