Strain Review: Nepali Petrol by Evan's Creek Farms
@evans_creek_farms has been putting out some really unique, small batch chronic lately. What I have for you today is the Nepali Petrol, purchased from my good friends at @oregrownindustries.
Lineage/Genetics: Nepalese Kush x Sour Diesel
Indica or Sativa: Sativa dominant Hybrid
Original Breeder: Evan's Creek Farms
Grower: Evan's Creek Farms
Dispensary: Oregrown
Nepali Petrol Strain Review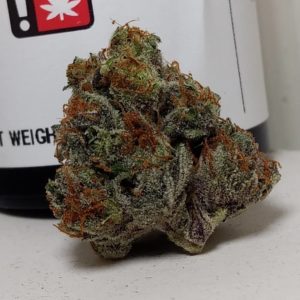 The Nepali Petrol is one I'll buy again. I love the Nepalese Kush these guys put out, and it's my understanding that this was that cut crossed with Sour Diesel. Outstanding move.
The zesty gas from Sour Diesel came through and mixed with the earthy, woody characteristics from the Nepalese in such a pleasing way. There's another scent in there that I can't put my finger on. Not quite cheese, but a funk in that vein. I'd sprinkle this shit on pasta if I could.
This is an all day smoke. Super versatile. I'm smoking it as I write this just after waking up, but I also smoked it while watching TV last night. I basically just wouldn't smoke it to go to sleep. You can't go wrong with this stuff, nor anything from this farm. Try them out next time you get the chance.
.
.
.
#thehighestcritic #evanscreekfarms #strainreview #strainreviews #weedreviews #420review #portlandcannabis #OMMP #portlandweedreviews #mmj #oregoncannabiscommunity #portlandcannabiscommunity #oregonweedreviews #Medicate #oregoncannabis #mmjpatient #medicalmarijuana #pnwstoners #pdxstoners #flavorchaser #cannabiscommunity #cannabisreviews
Advertisements