Strain Review: Nump's Grapes by Lyfted Farms
New New Review!!! @lyftedfarms @nump_you_film_me_beastmobile 🍇 🍇 #numpsgrapes #yee
Brand: Lyfted Farms
Strain: Nump's Grapes
Lineage/Genetics: Unknown
Original Breeder: Nump at Lyfted Farms
Grower: Lyfted Farms
Nump's Grapes Strain Review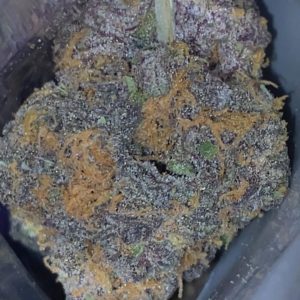 21.09 %THC
Comments: New New Purple grapes from the Lyfted Farms crew. Damn! Been a while since I had some fire purple in my life so let's revisit them 215 days. 🤣
Review
1. Scent: This brought back memories of that ish we were are all fond of. Grape, berry, slight hue of a mint. Legit. Like a college reunion I swear. (Omg am I that old?)
2. Appearance: Tight, gorgeously manicured purple nuggets with flamed hairs. Wowza.
3. Nug Structure: Dense would be an understatement. However the nug breaks down by hand with ease. The grinder probably not the best idea, 2-3 turns max.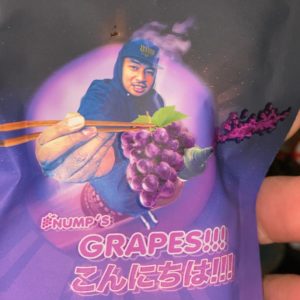 4. Smoke: Thick. Doesn't matter if a joint, bong or bub it produces a nice cloud.
5. Taste: Classic purple taste of berry, grape & added hues of mint which leads to a roll of pepper off the tongue.
6. Reaction: Fun high but hits the body semi hard. I had insta stone off the bong, stayed around for close to an hour fifteen. One of those strains that makes the day better, shit made me laugh.
7. Conclusion: It's a true throwback to when it riles up memories a few blunts and a drive to Tahoe for fresh snowboarding 🏂. Honestly one of those cuts that just really brings everything back to "BC" (Before Covid). It stinks up the room but smells amazing! Given how high the ticket price is, I rationed this pick up and I'm adding this to the rotation every time if available.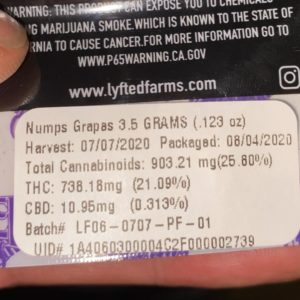 #cannabiscommunity #cannabis #cannabisreviews #trees #weed #weedreviews #pot #potreviews #thc #sacramento #916 #420 #yee #legal #strainreview #california #valley #thehighestcritic #westcoastsmokeshow #loud #numpsgrapes #grapes #purps #215days #oldschool
Advertisements