Strain Review: People'z Champ by The Peakz Company
New Review! 💪#PeoplesChamp @thepeakzco let's go!
Brand: Peakz
Strain: People'z Champ
Lineage/Genetics: Unknown
Original Breeder: The Peakz Company
Grower: The Peakz Company
People'z Champ Strain Review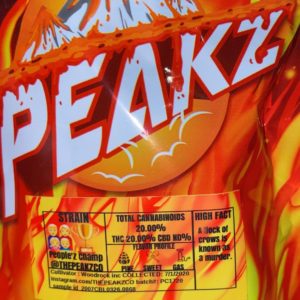 20.0 %THC
Comments: Been a min since got to review my guys at Peakz so I'm def stoked to the max. They are one of the few black owned companies recognized in the game and we as a community gotta fix that.
Review
1. Scent: Synthetic fuel/oil gas. Some sweet rush but it's short and does over power the gas hues.
2. Appearance: White coated trichomes coat the across the jagged bud. Def an indoor run.
3. Nug Structure: Jagged bud that feels a bit "lighter" but holds together very nicely on breakdown. Grinder isn't ideal as it could go dusty, but the kief catcher would be legit.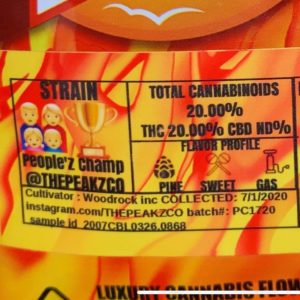 4. Smoke: Take your breath away type of smoke. Shit grabbed like a mother. We both coughing off first bowl. After a 2nd bong load I went all bubbler and joints for the rest. It eased up a bit.
5. Taste: Little bit of gas mixed with a pine terp. Hate typing "little" so I guess a short note of sugar would suffice.
6. Reaction: **My girl hated this one** said it "had that taste" which I have been avoiding for a good while but had 3/5 jars have "that taste" which is not the traditional flavor of weed with terps. Narrowed it down to the nutrition/flush most likely.
7. Conclusion: It's a house divided. I'll take the L on the pick up; not one that she enjoyed. However, for me, few bowl rips off the bubbler or a joint had me relaxed but the taste of the nutes were less evident in the bubbler over the j and bong. I'd have to say this is a skip for this house. Bummer.
#cannabiscommunity #cannabis #cannabisreviews #trees #weed #weedreviews #pot #potreviews #thc #sacramento #916 #420 #yee #legal #strainreview #california #valley #thehighestcritic #westcoastsmokeshow #loud #peakz