Strain Review: Doc's OG by Pearl Pharma
New Review!!! @pearl_pharma #DocsOG been watching this one since the seeds popped on their IG! Let's go! Make sure to folllow @westcoastsmokeshow
Strain: Docs OG
Lineage/Genetics: Face Off OG x Rare Dankness #1
Original Breeder: Rare Dankness Seeds
Grower: Pearl Pharma
Doc's OG Strain review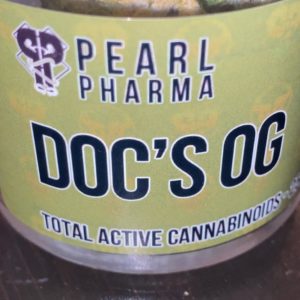 21.46%THC
Comments: So so excited to try this cut from my pals at Pearl. I love their double cup and sin mint so I'm stoked to the max to give this a review.
Review
1. Scent: Tangy on opening the jar leads to a loud citrus hue. Sour beer hoppy vibrations. This might not fly for my lady as we tend to steer towards more traditional pine first terps but hey, it's
2. Appearance: Golden looking light green buds. Kinda neon looking.
3. Nug Structure: Fantastic hydro retention. Bud didn't dry out at all over the course of the week even though temps were over 100.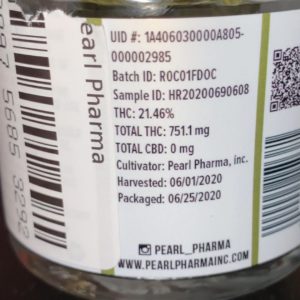 4. Smoke: Billowing off the bong, the smoke is not harsh on the throat but did leave a bit of sensation on the chest after a couple mins. Tingling and then into relaxation.
5. Taste: I'm picking up a bit of citrus and hops. Like a sour style of beer almost. It's pretty close to the smell which is nice.
6. Reaction: Brainwaves = active. Body = lazy. Even keeled for the head and body high. Eyes instantly droopy AF. Noticing my focus is legit but my legs are sayin "nah stay on the couch" so I'm pretty stuck. 😂
7. Conclusion: Yeah this is one of those pick ups where I thought the lady wouldn't like it based off the over citrus scent and taste, However the smooth off the bong hits made this very enjoyable.
#cannabiscommunity #cannabis #cannabisreviews #trees #weed #weedreviews #pot #potreviews #thc #sacramento #916 #420 #yee #legal #strainreview #california #valley #thehighestcritic #westcoastsmokeshow #loud #docsOG #tagyourshop