Strain Review: Doughlato by The Peakz Company
Holla! Happy Friday fam!
. @thepeakzcompany
. @lemonnadesacramento
. @westcoastsmokeshow
. @lizburgo_photography
. @g5thejett
Brand: The Peakz
Cultivar: Doughlato
Lineage/Genetics: Dolato 41 x Moonbow 75
Original Breeder: Archive Seeds
Grower: The Peakz Company
Dispensary: Lemonnade Sacramento
Doughlato Strain Review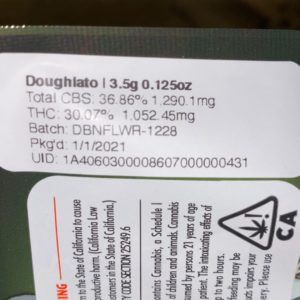 30.07 %THC
0% CBD
36.86.% Total Cannabinoids
Pkg Date: 1/1/2021
Comments: Had some good runs off Jesse's Peaks brand. A couple were not so good for the lady's palate but let's see what this one does for us.
Review
1. Scent: Getting earl gray tea on opening (later stage of the last nug) and on breakdown, more sweet and gasoline lite terps.
2. Appearance: Holy shit this is one single nug. Tight woven color scheme of greens and hairs. Flowing nicely throughout.
3. Nug Structure: Massive. Just one big 🤯 that chips apart like piece of marble, just easier.
4. Smoke: No issues from bong, blunt or bubbler. No comment from the misses, just usual cough. 💯
5. Taste: Def some vibes of sweetness. Hits of gas on exhale and a little mint aftertaste I'm getting as well.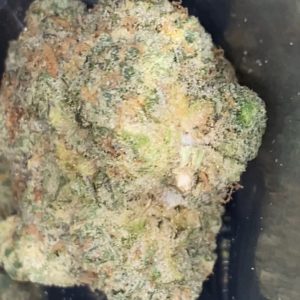 6. Reaction: Damn half a bowl did me in well over an hour !! Straight relaxed, no super stone stuck on the couch, not cleaning the house tho either. Def one of those whoa bowls that I totally got maxed on.
7. Conclusion: Smacked thru this and then put it in a hiding spot for a while to revive the palate and then complete the review. It's a nice stone yet I'm alert. Not swayed one way or another from losing myself in thoughts versus concentration. Good body pain reduction.
#NoHashTagz
Advertisements