Strain Review: Cream by Midzotics
Let's go!
. @midzotics
. @xoticflavorz
. @shotwelllegaltrappin
. @ohsoyouburn
. @someuglyblonde
. @westcoastsmokeshow
. @trunorcal420_
Brand: Midzotic
Cultivar: Cream
Lineage/Genetics: Unknown
Original Breeder: Xotic Flavorz
Grower: Midzotics
Cream Strain Review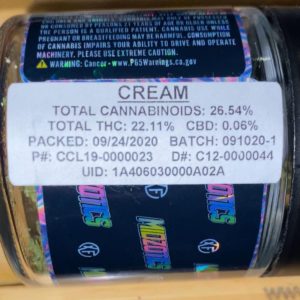 22.11%THC
0.06% CBD
26.54% Total Cannabinoids
Pkg Date:9/24/2020
Comments: Midz or better 🤑 always a fan of their cultivars & they have some of the affordable fire ready for anyone. Gave this a shot in the dark, let's see what happens.
Review
1. Scent: "Smells weird" 😂🤦‍♀️ – the lady. I can tell I'm gonna like this one, but she won't. Bummer. Finding a dank stank that is very train wreck like. Bulbous rolling gas and a cool heated mint, if that make any sense.
2. Appearance: Lots to love with Xotic Flavorz cuts. Loving the sea of green, sparkly trichome ridges in and out.
3. Nug Structure: Pulls easily. This was a Sept harvest but not dusting up or anything. Holding together on breakdown nicely.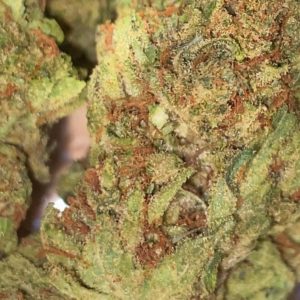 4. Smoke: GF handed me the bong after I packed her bowl saying "nope" tastes lil strange. She coughed a lil and I took over the balance n my own bubbler session. It's easy on the chest and throat, not hacking but not filling the room with smoke either.
5. Taste: Lady didn't take to it. Said it smelled and tasted off – likely a terp that I couldn't locate as this was a "why not" grab. 🤦‍♀️ but, I've found the flavor a bit trainwreck, which I didn't mind it one bit!
6. Reaction: Burns a lil fast, but Nice eye haze, body is relaxing after a lot of yard work. Head is on but slowly peeling back from the top of the forehead.
7. Conclusion: Gotta love Shotty and his team. It's a good smoke that didn't set the budget back. The flavor wasn't my lady's first choice, but I have no problem taking this to the grill. Steady high lasting bout 40-45 mins between bowls. Blunt/joint smokers would prob hang longer on the heavy eyes. More upper feeling.
#NoHashTagz